Telehealth Products
LTI Tempscreen
The LTI Tempscreen is able to quickly and easily transition to post-pandemic access management and check-in uses. The ability to know who is inside your facility and log access will continue to be good governance now and in the future.
Key Software Features
Ability to use a Variety of Tokens for Access - Mobile Phone, RFID / NFC Access Card, Driver's License

Touch Screen

Ability to Manage Multiple Populations (Employees, Visitors, Contractors, etc.)

Highly Customizable Screening Questionnaire

Ability to Send Screening Questionnaire in Advance of Interaction with the Kiosk

Speedy Temperature Detection

Three Levels of Alerting in Real-Time

Allows for Multiple Email Alerts

User Administered Dashboard - Real-Time Reporting, Query-Based Report Generation • Roster Management, CSV Exportable

Ability to Print Badges or Wristbands

Ability to Deploy Solution Remotely as well as Ongoing

Highest Level of Data Security and Protection (HIPPA and PHI Compliant)

Ability to Integrate Existing Back-End Systems (Access Control, Payroll, EMR's)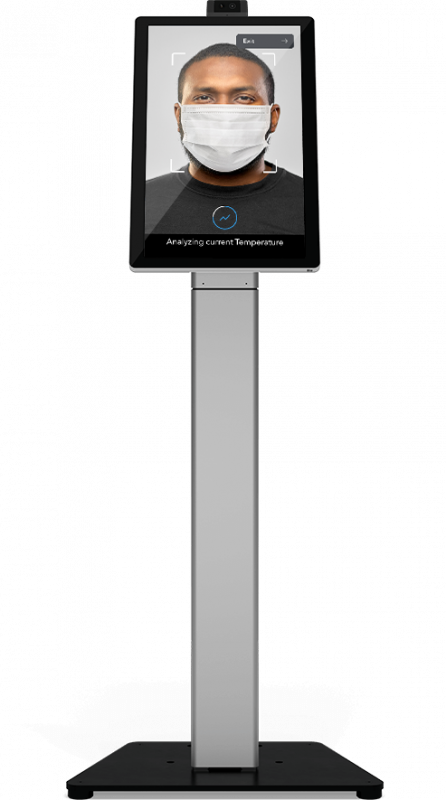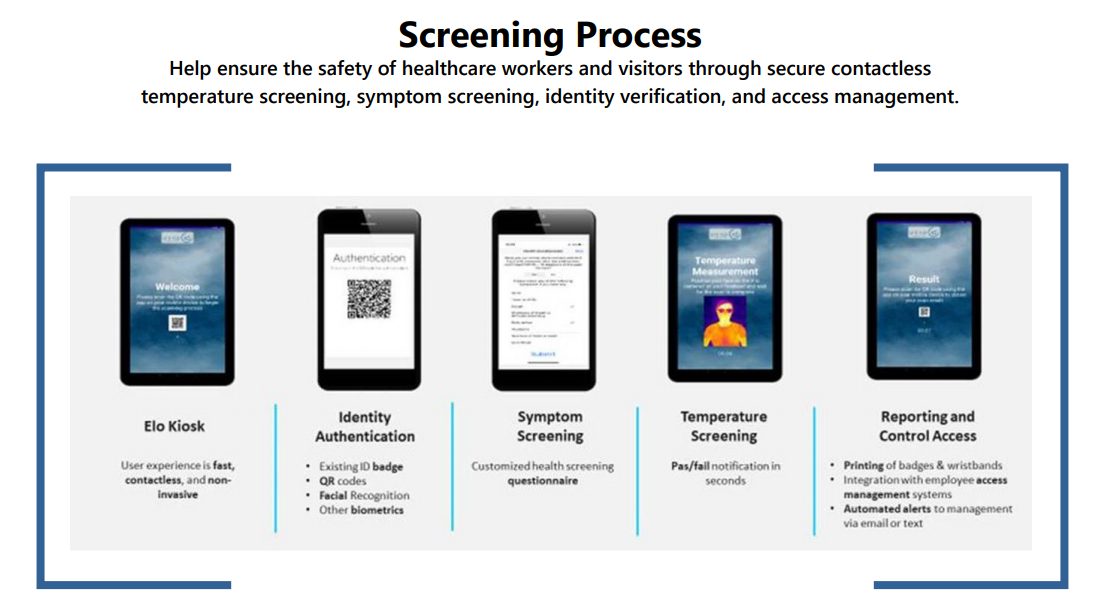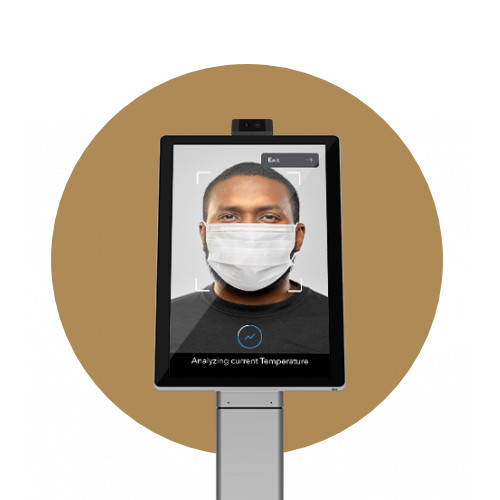 Designed to facilitate a safe environment for healthcare workers
Can be designed as a pure stand-alone temperature screening solution using touchscreen capabilities
- OR -
Includes simple go / no-go (green / red) temperature scanning
Ability to use 1 token for identity validation. Token can be a mobile phone / QR code, ID badge, driver's license, or a host of biometrics
Secured access to LMID AIMe administration module for admin access and flexibility
Basic reporting functions
PHI / HIPPA compliant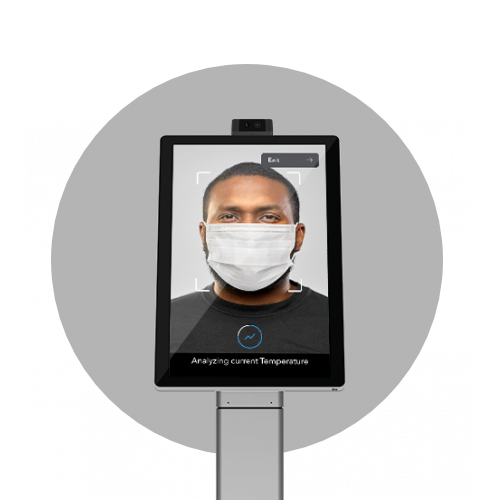 Designed for healthcare workers and visitors
Includes all features of the Base Tier in addition to:
Access to the use of multiple tokens for identity management and security
Ability to incorporate visitor management workflows
Printing of wristbands and badges for management of visitors and periodic users
Real time enhanced dashboard and reporting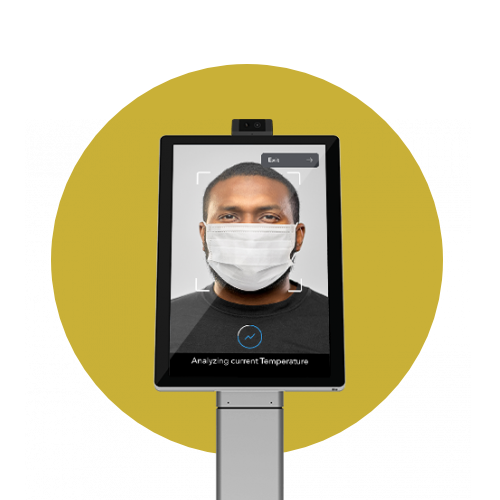 Designed for integration to existing back-end systems such as access control, payroll / timeclock, EMR, and payment systems
Includes all features of the Base Tier and the Base Tier Plus
We'd Love to Hear From You!
Our experienced team asks the right questions to understand your unique business and objectives. We utilize a thorough needs-based assessment to suggest the best products and solutions to fit your goals and objectives. Our culture emphasizes the value of creating lasting relationships with our clients, where we continue to grow together.