Offer On-Demand
Our simple and intuitive platform lets patients request sessions from your providers immediately.
Accept Credit Cards
Have the option to automatically require payment before patients enter a session.
Increase Revenue
Reach out to more patients by offering services online. We include a unique patient portal and booking page.
How It Works
Patients at home needing urgent care log onto your website and click into the patient portal. There, they select the reason for their visit and hit "Request Session Now" to meet with a provider.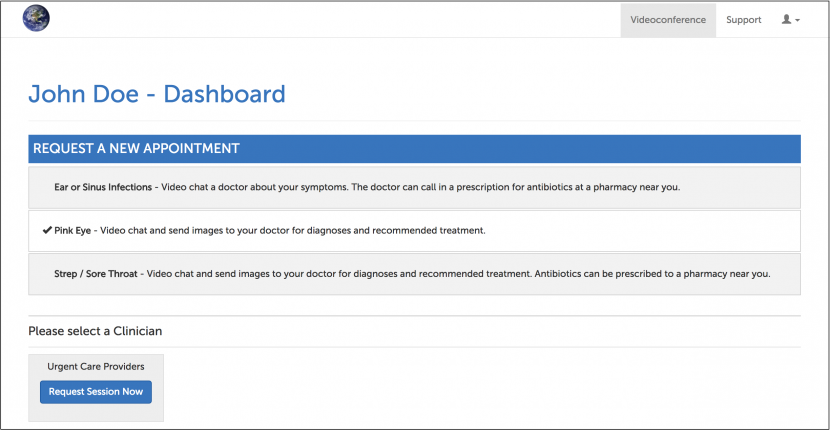 Patient Portal
Patients at home or on mobile can view and select the appointment they need from your unique list of services.
Urgent Care Provider
Providers receive a text message notification to check their dashboard where they can accept or decline the session.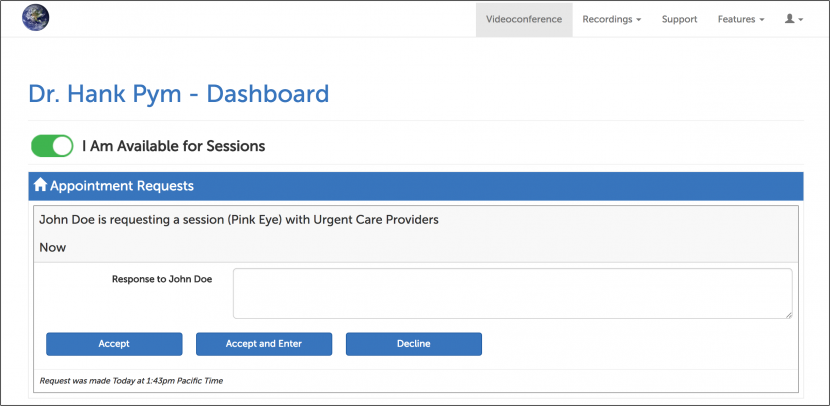 Example Use Cases

GENERAL PUBLIC

SCHOOLS

NURSING HOMES

HEALTH PLAN MEMBERS

TREATMENT FACILITIES

TRANSLATORS
We'd Love to Hear From You!
Our experienced team asks the right questions to understand your unique business and objectives. We utilize a thorough needs-based assessment to suggest the best products and solutions to fit your goals and objectives. Our culture emphasizes the value of creating lasting relationships with our clients, where we continue to grow together.