Use Cases
Behavioral Health Telehealth Solution
Scheduling is Easy
The dashboard helps you create meetings fast. Clients can also request sessions from your SecureVideo calendar.
Simple for Clients
Clients receive an email or text notification with a link to your waiting room.
Accept Credit Cards
Require payment before the session or request it at anytime. Billing is flexible!
Your Profile Listing
Get more clients by opening your practice to the public. Potential clients can learn about you through your profile, send you a message or schedule themselves directly.
Your Booking Calendar
List your services as well as a small description about each. This will help clients schedule themselves and let you know what they're looking for.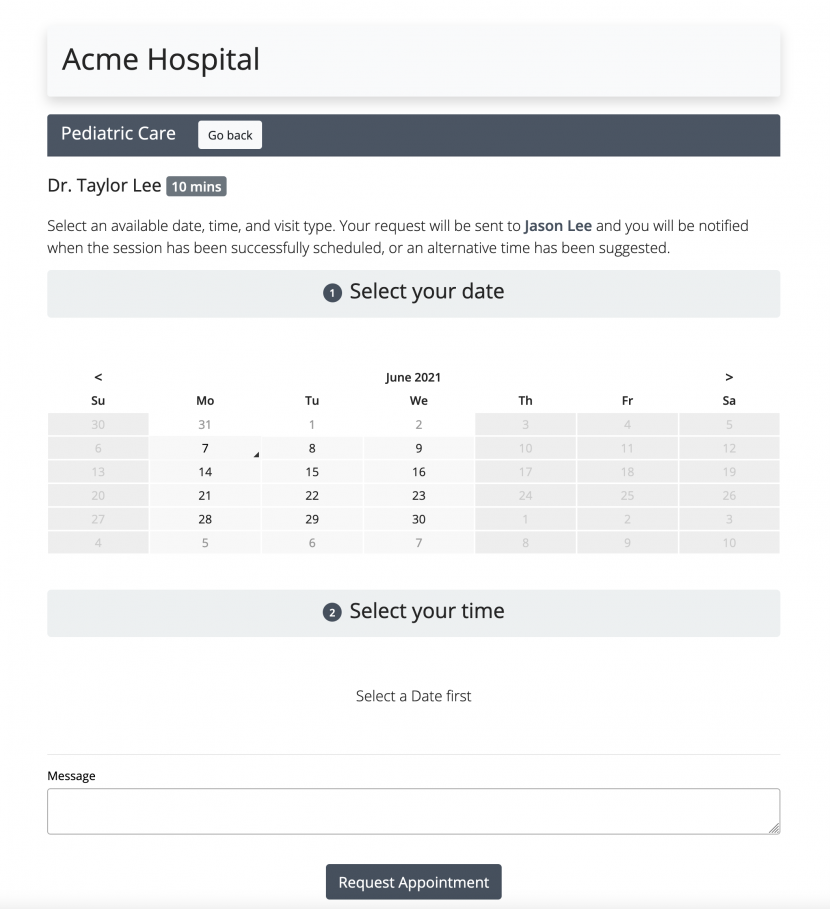 Telehealth Example Use Cases
PSYCHIATRISTS
MENTAL HEALTH PRACTITIONERS
MARRIAGE & FAMILY THERAPISTS
COACHES
TREATMENT PROGRAM
SOLO PRACTICES
We'd Love to Hear From You!
Our experienced team asks the right questions to understand your unique business and objectives. We utilize a thorough needs-based assessment to suggest the best products and solutions to fit your goals and objectives. Our culture emphasizes the value of creating lasting relationships with our clients, where we continue to grow together.