Transforming the way you provide patient care.
Let's Talk Interactive creates custom, cutting-edge telemedicine solutions.
We see access to quality healthcare as a human right. Our mission is simple: provide technology solutions that help providers offer access to quality healthcare coverage – regardless of local service levels – to eliminate gaps in the current system.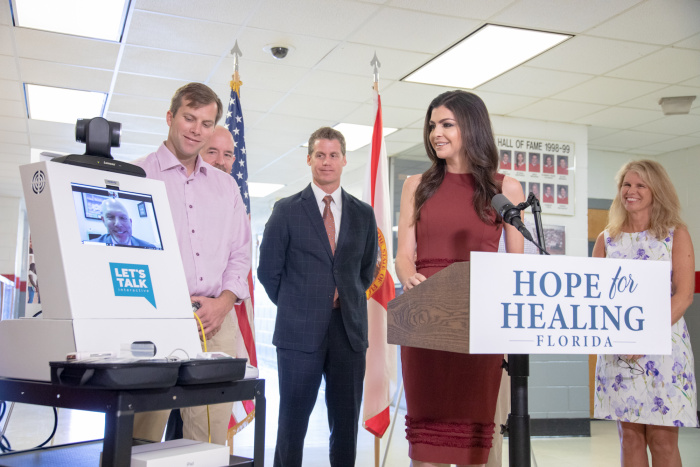 Let's Talk Interactive Brings Mental Health Services to Northwest Florida Schools
On August 8, 2019 First Lady Casey DeSantis announced the installation of Let's Talk Interactive telehealth portals in 63 public schools throughout six counties in Northwest Florida to provide mental health services to students still recovering from Hurricane Michael.