Use Cases
Provider Networks
Flexible Payment System
Require payment before the session or request it at anytime. Our utilization of Stripe allows customers to flexibly process online payment.
Simple for
Clients
Our intuitive platform guides clients through requesting a video session, entering payment and meeting with a provider.
Text Message Notifications
Patient requests are immediately delivered to the provider via text message or email and joining the meeting is easy.
How It Works
Patients seeking care would log onto your website and click into the patient portal. From there they would select the reason for their visit, view a list of associated providers and then choose one using their profiles and availability.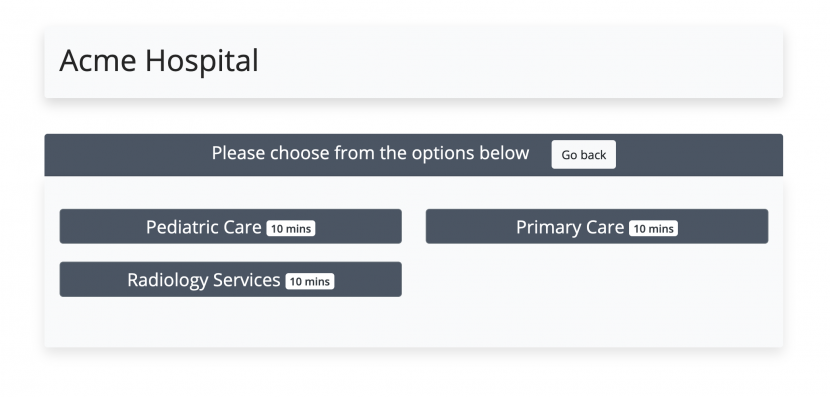 Patient Portal
Patients select the reason for their visit and are shown corresponding providers, their profiles, and availability.
Off-Site Provider Dashboard
Providers get a text message notification to check their dashboard where they can accept or decline the session.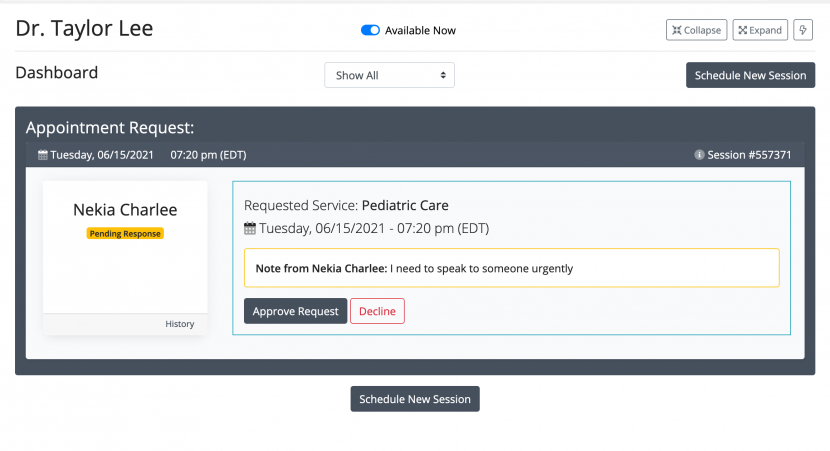 Example Use Cases
EMPLOYEE ASSISTANCE PROGRAM
BEHAVIORAL HEALTH
FERTILITY & WOMEN'S HEALTH
HEALTH MAINTENANCE ORGANIZATIONS (HMOs)
SPECIALTY NETWORKS
NUTRITIONISTS & WELLNESS
We'd Love to Hear From You!
Our experienced team asks the right questions to understand your unique business and objectives. We utilize a thorough needs-based assessment to suggest the best products and solutions to fit your goals and objectives. Our culture emphasizes the value of creating lasting relationships with our clients, where we continue to grow together.