Softpack Travel Telemedicine Kiosk
The Soft Telemedicine Kit is designed for mobile telehealth applications to improve the level of care in a variety of use case settings. Our light weight, non-powered soft kit provides your facility with a simple and effective approach, allowing you to configure your telemedicine kit for in home care or physician consultation. We incorporate high density foam inserts to securely house your chosen technology or diagnostic devices and offer multiple storage pockets to accommodate multiple configurations.

Telehealth Shoulder Bag Features
Lightweight duffel bag style portable kit

Dedicated laptop pocket

Custom foam insert to support a limited number of peripheral devices, including:

Compact spot vital signs monitor with peripherals - Multipurpose exam camera

USB Stethoscope

Additional storage pockets for peripherals such as:

Headphones

Speakerphone

Webcam with tripod
Cradlepoint modem
Lenses for exam camera
Device charging and power cables - USB hub
Note, the type and quantity of devices supported may vary based on the devices and the configured of the computing device selected.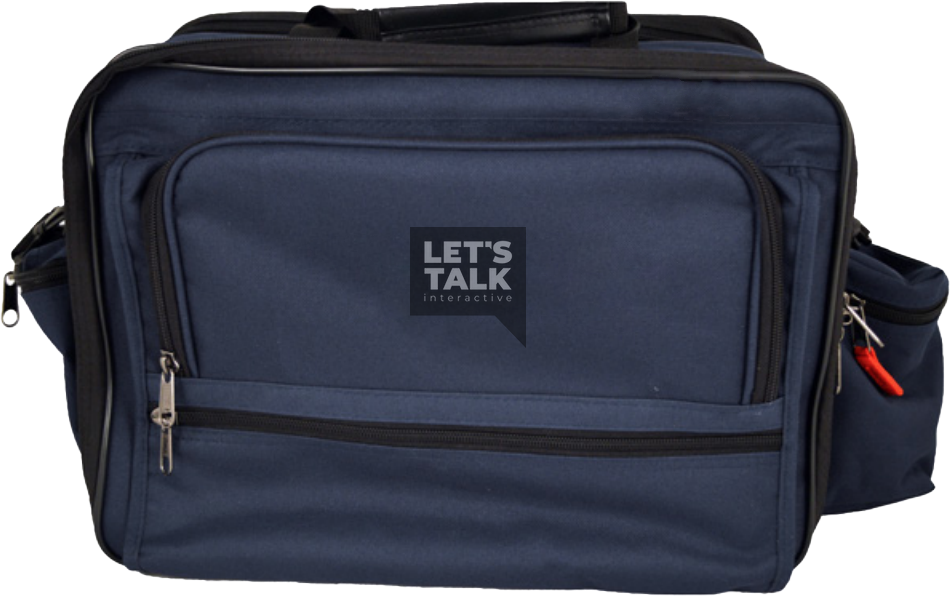 Purchase
Quantity (max 10)