COVID-19 Telehealth Response Platform
About SecureVideo Platform
Founded in 2012 and the most sophisticated HIPAA-compliant videoconferencing platform available

Flexible system that can be quickly configured to any medical use case

Supported a hospital system during the Ebola virus outbreak

Working with some of the largest health care systems in the United States

Scalable to manage public health crises
COVID-19 Response Platform Overview

In response to COVID-19, SecureVideo configured its platform to manage high volumes of patients requiring screening, isolated in home environments, and in need of remote medical care. Using the Virtual Clinic features, organizations can create queues for different patient groups, such as patients requesting screening and patients that have tested positive and require monitoring. Queues can also be created for different categories of providers, such as a screeners, nurses, and physicians. Patients can request consults on-demand with the different provider groups, or consultations can be scheduled as needed. Key components of the platform include:
Screening & Advice
Individuals concerned about having contracted COVID-19 can request screening and advice from a queue of logged in nurses.
Requests can be made from a publicly available website or a patient portal.

Home Monitoring
Patients in isolation in home environments can request consultations on-demand or a scheduled basis.
Patients can utilize their own devices (computers, phones, tablets) and do not need to be issued any hardware.

Data Management
Export patient data and system analytics with the SecureVideo API
E-documents allow for creating of forms and documents for patients to review and sign

Supported
24/7/365, U.S. based technical support
82% of calls answered in under 30 seconds

Provider Communication
Providers can initiate a videoconference with another provider in one click or can exchange messages through the secure chat feature.
Video-based grand rounds and large group meetings through a HIPAA-compliant webinar feature

Flexible
System can be configured to the unique requirements of each organization
Future-proof – features and functionality continuously added
Triage
Physicians, translators and other professionals can be added to consultations on-demand.
"Dispatcher" feature allows escalation of urgent cases to the appropriate provider.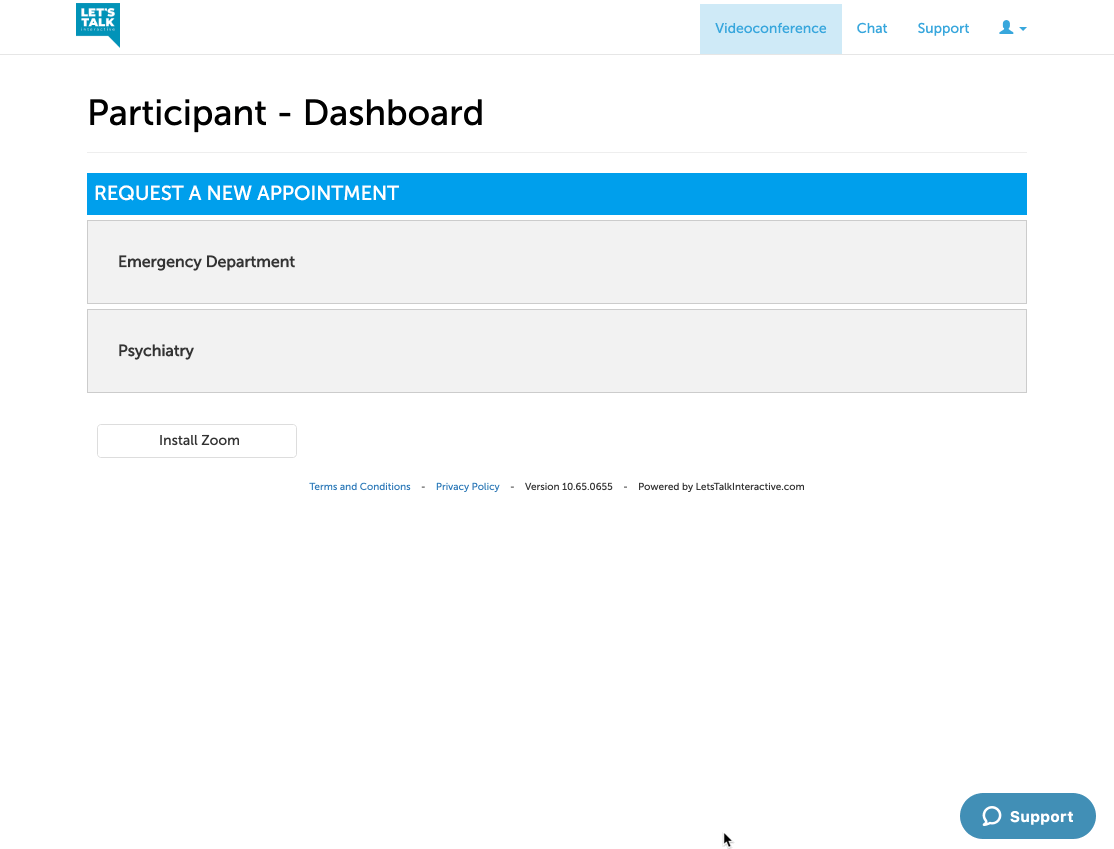 Reliable
Built using ZoomTM, the most reliable videoconference software available
Platform uptime greater than 99.9%


We can help with your COVID-19 Response!
Our experienced team asks the right questions to understand your unique business and objectives. We utilize a thorough needs-based assessment to suggest the best products and solutions to fit your goals and objectives. Our culture emphasizes the value of creating lasting relationships with our clients, where we continue to grow together.