HIPAA & Security
Built to meet HIPAA and other security requirements.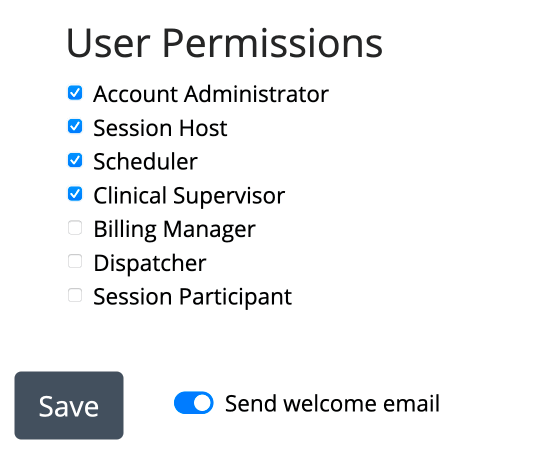 Business Associate Agreement
This is a contractual guarantee that we will safeguard your clients' Protected Health Information (PHI) to HIPAA Technical Standards. Should there be any improper handling of PHI, the legal liability will be shifted from you, to us.
Encryption
256-bit AES-encrypted signaling and media stream
256-bit SSL-encrypted administration
128-bit AES-encrypted full database encryption using BitLocker
Role-Based Security
In accordance with HIPAA's Privacy Rule, assign staff permissions based on their role to ensure "minimum necessary" and appropriate access.
Roles include: Account Administrator, Scheduler, Billing Manager, Videoconferencing Host, and more.
Business Continuity
We're here to support you for the long haul.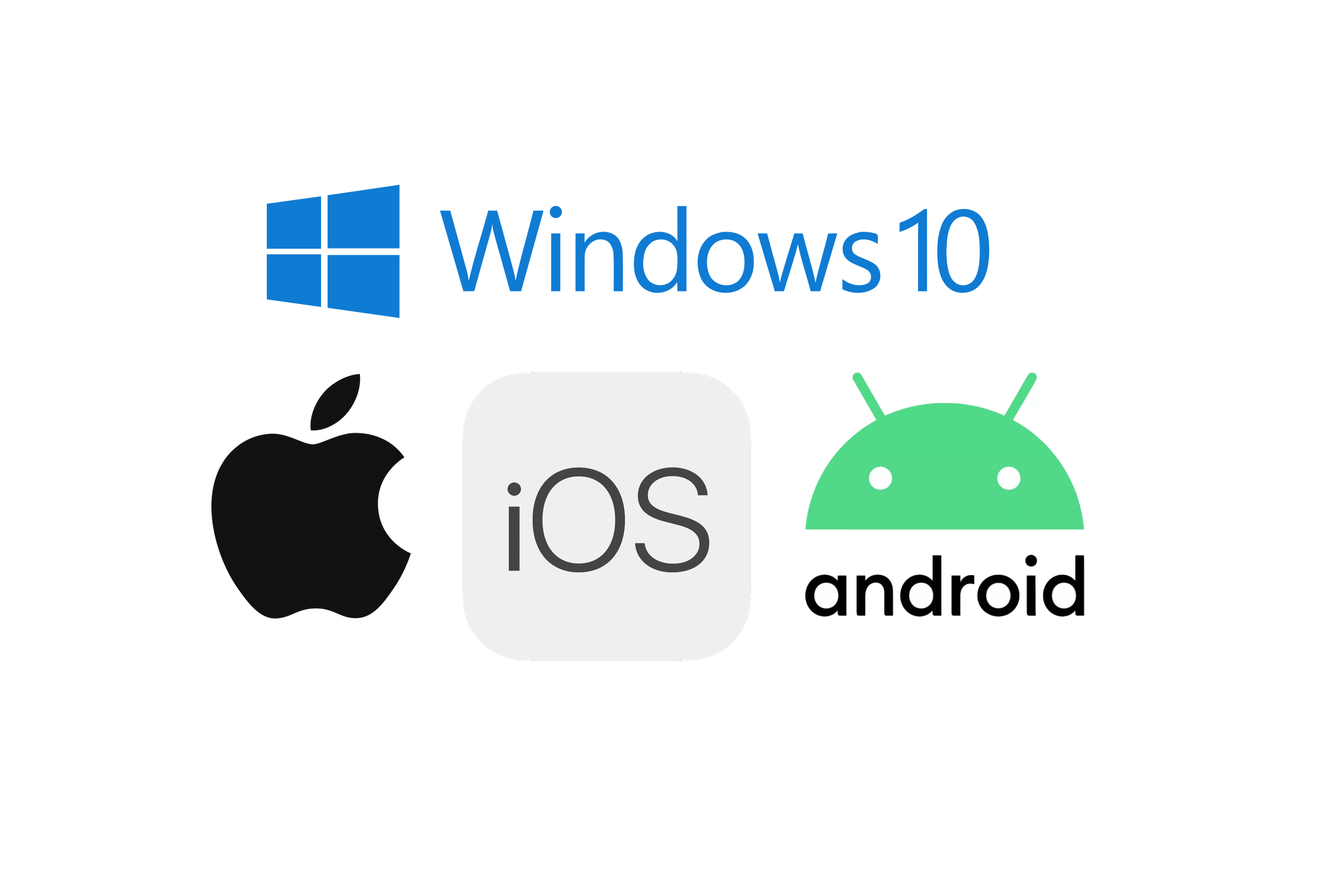 Multiplatform Support
Avoid the common issues experienced with most videoconferencing platforms such as outdated video quality or non-compliant partners by using our proprietary video platform. We currently offer both Zoom and VSee, but more importantly we've built a solid platform that's flexible on video engines and seamless to switch. Not only will we always offer you the best technology available, but we will make it easy to transition over too.
Disaster Recovery
A DR plan's most important parameters are the Recovery Time Objective (how long before service is restored) and the Recovery Point Objective (designates the amount of data that may be lost or need re-entering). LTI is proud to offer an RTO of 10 minutes and an RPO of 1 minute.

Automatic Fail-Over
We are dedicated to providing flawless, uninterrupted service. In the event of a disaster, our real-time automatic process switches data handling to a standby server.
DDoS Protection
We use Cloudflare's 15 Tbps network to protect us from Distributed Denial of Service attacks. As of 2018, that network capacity is more than 10x the size of the largest recorded DDoS in history.
Scheduling & Launching Sessions
Our process is simple and efficient both for users to schedule and launch sessions, and for participants to join sessions. It also works equally well in home and medical environments.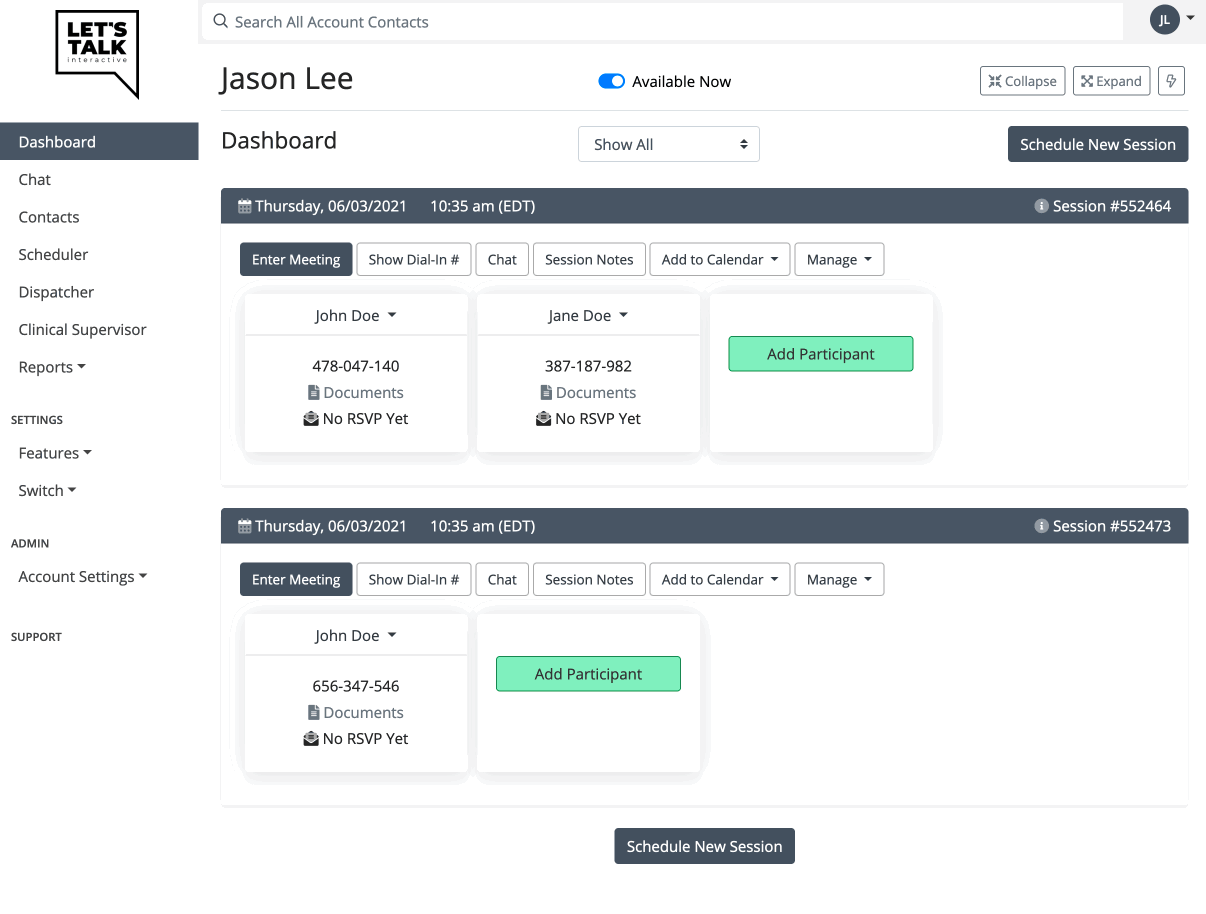 Dashboard
From a personalized dashboard, users can send session invitations, monitor for patient arrival, launch sessions and more.
Schedule on Behalf of Others
Users invite participants by text message, email, or by reading a 9-digit code over the phone. A complimentary Scheduler Role may also be used to schedule behalf of another user.
Patient Facing Scheduler
Users are able to post their availability online enabling current or prospective patients to request available time slots. Users can accept (or decline) the appointment request. Once the user accepts the request, the system will automatically create a session and send invites with the date and time to the requestor.
Provider Queueing
Provider queueing allows specialist providers (e.g. psychiatrists, interpreters, etc.) to offer services on-demand to nursing homes, primary care clinics, hospitals, and more.
Organizations can build queues of providers that are available to respond to requests for service on an On-Demand basis. Medical staff that require services from a queued provider will login and choose "Consult Request" from the provider queue. All providers who are logged in will receive a text message and/or email notification of the request. Once a provider "accepts" the consult request, the request is removed from the queue and the provider will launch the session from their dashboard.
Patient Queueing
Revolutionize the way you provide services and create additional revenue streams with patient queueing.
With Patient Queueing, medical organizations such as Urgent Care Clinics and Nurse Lines can allow patients to request consults on-demand from a public-facing website or patient portal. Each provider who is logged in will receive the consult request and notifications are removed once a provider accepts the request. Organizations have the option to require payment before offering services.
Group Calls
Invite up to 99 other participants to a call while maintaining video quality.
Calendar Integration & Reminders
Session invitations are able to be added as appointments in Google, Outlook and other calendars. Before the start of each session, automatic reminders are sent to all participants.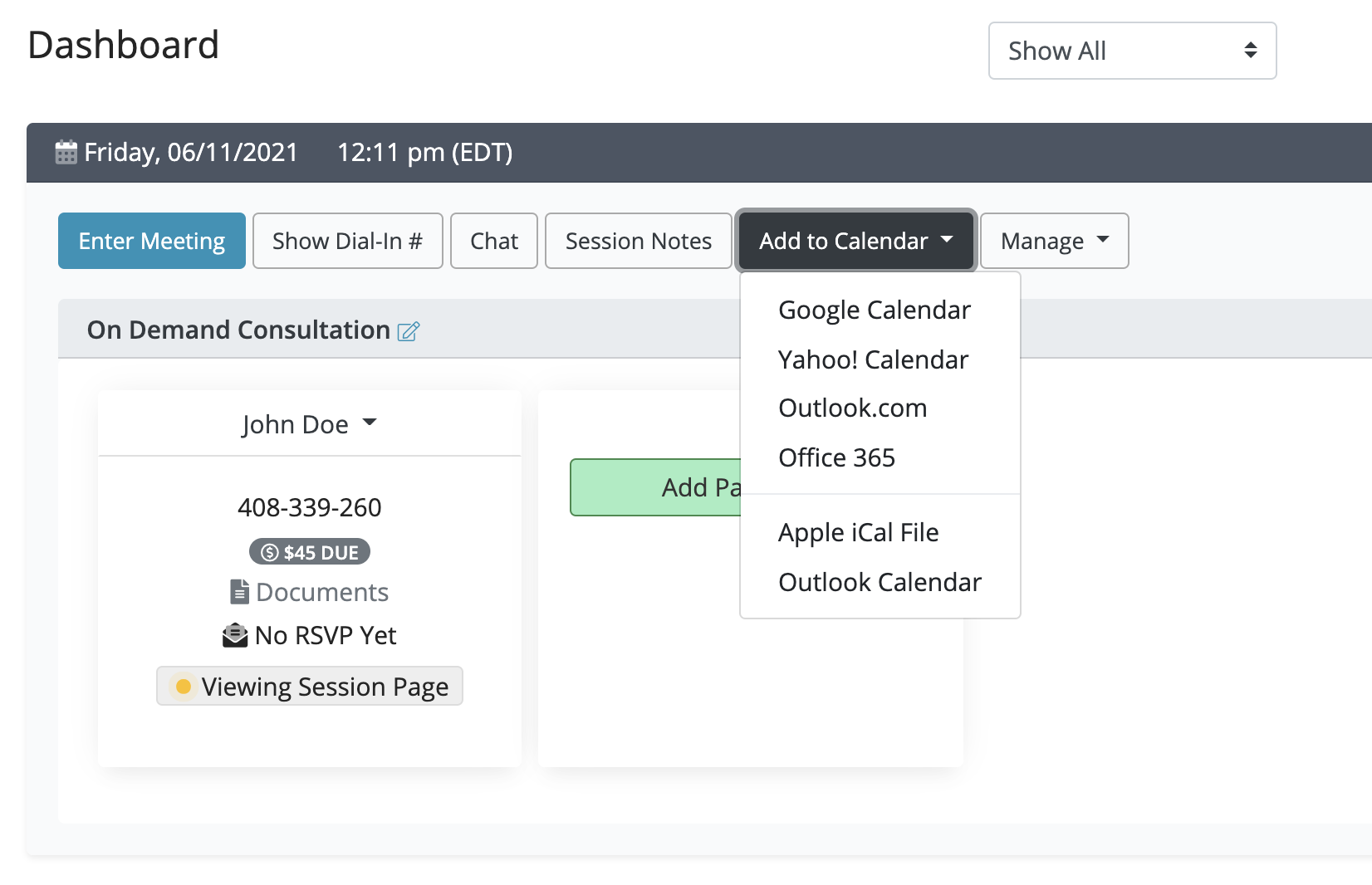 Account Tools
We are your partner and are here to support your practice. Our onboarding process is seamless, we are easy to work with – and you can cancel anytime. Our tools enable you to customize the platform to your needs and maximize your return on investment in your virtual office.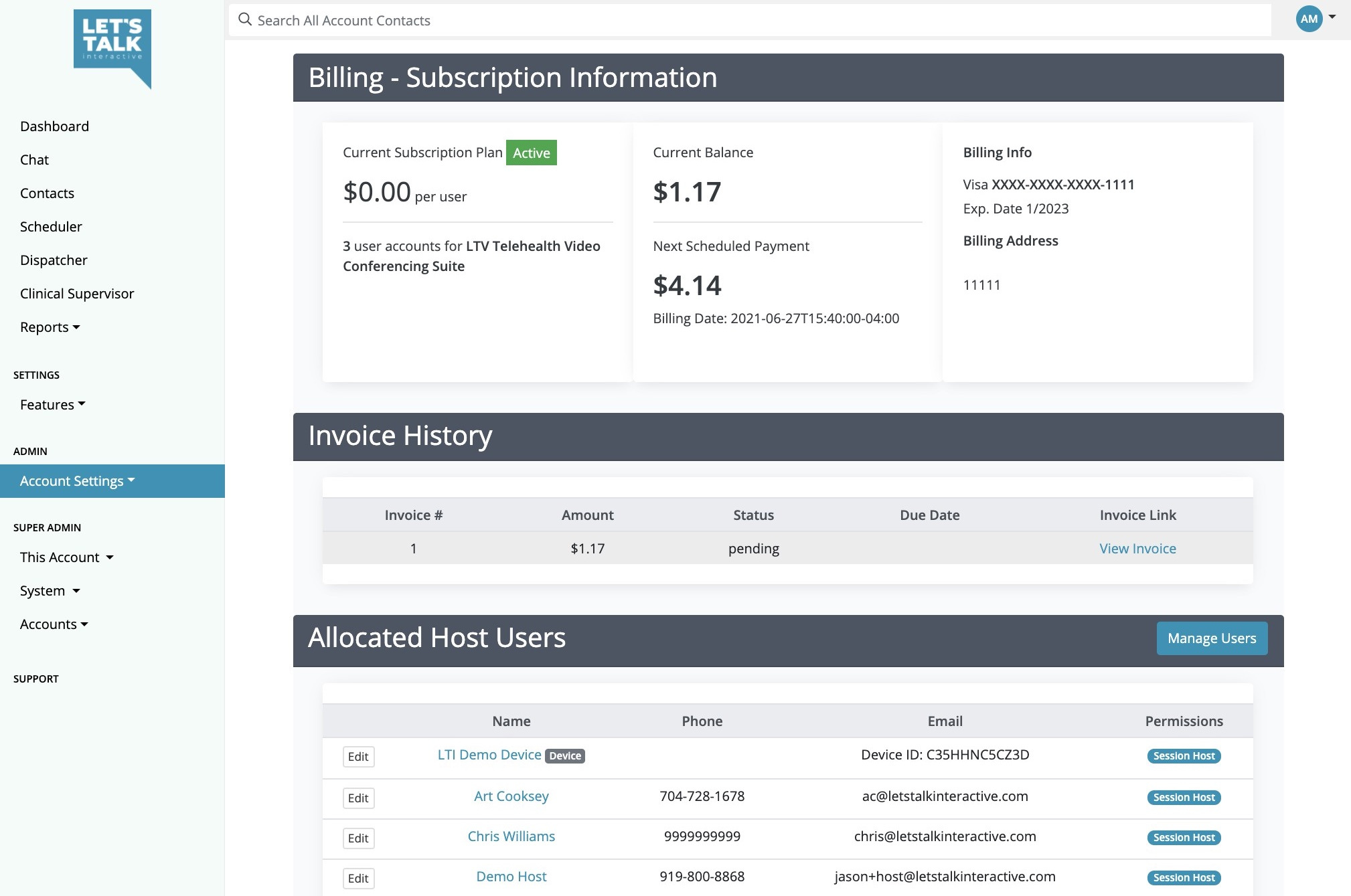 Branding
Your account is completely customizable. You can create your own URL subdomain, add your logo and change the system colors.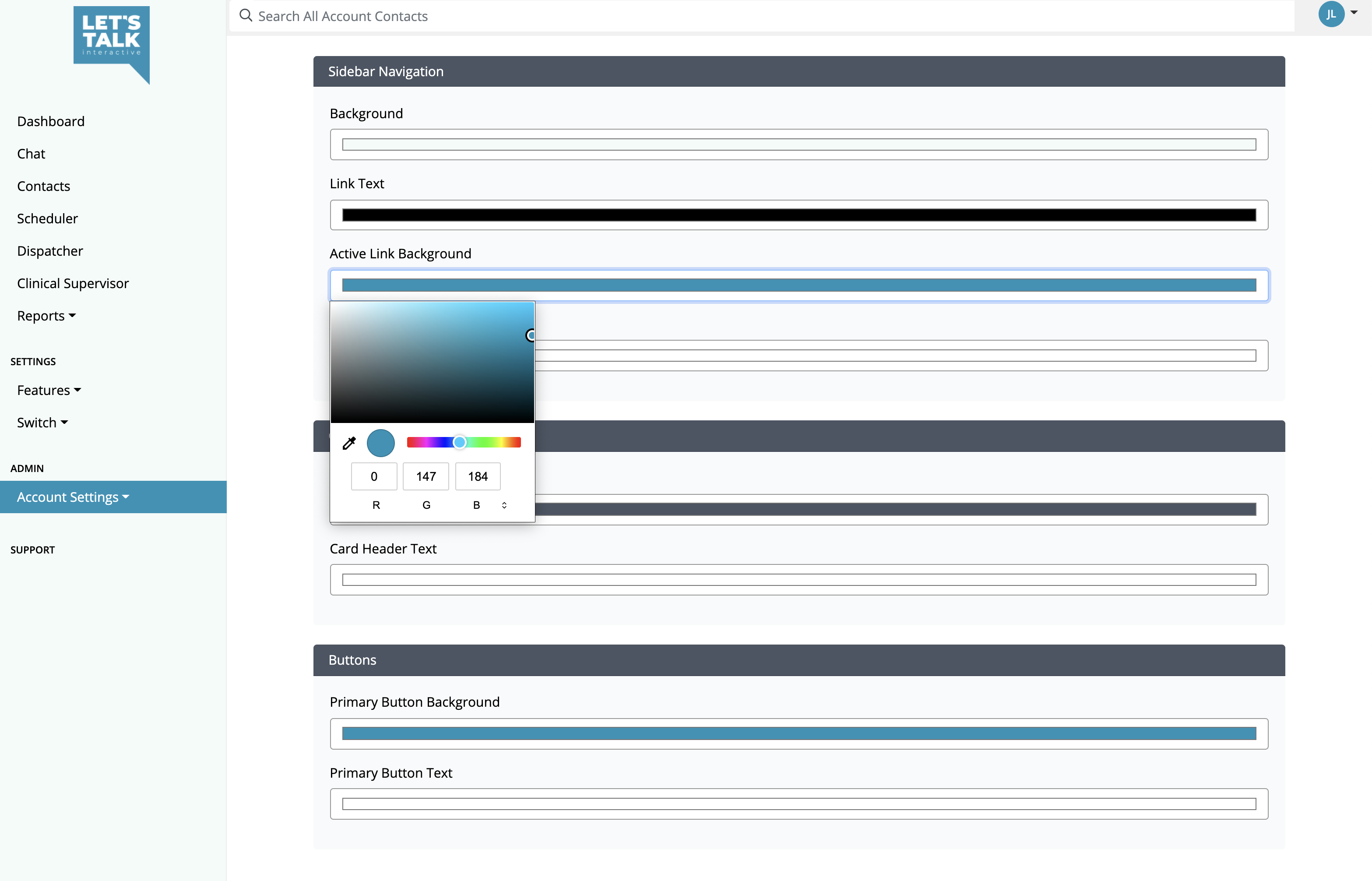 Accept Credit Card Payments
Request or require payment before a session begins using Stripe. Payment requests can also be made using PayPal or Authorize.net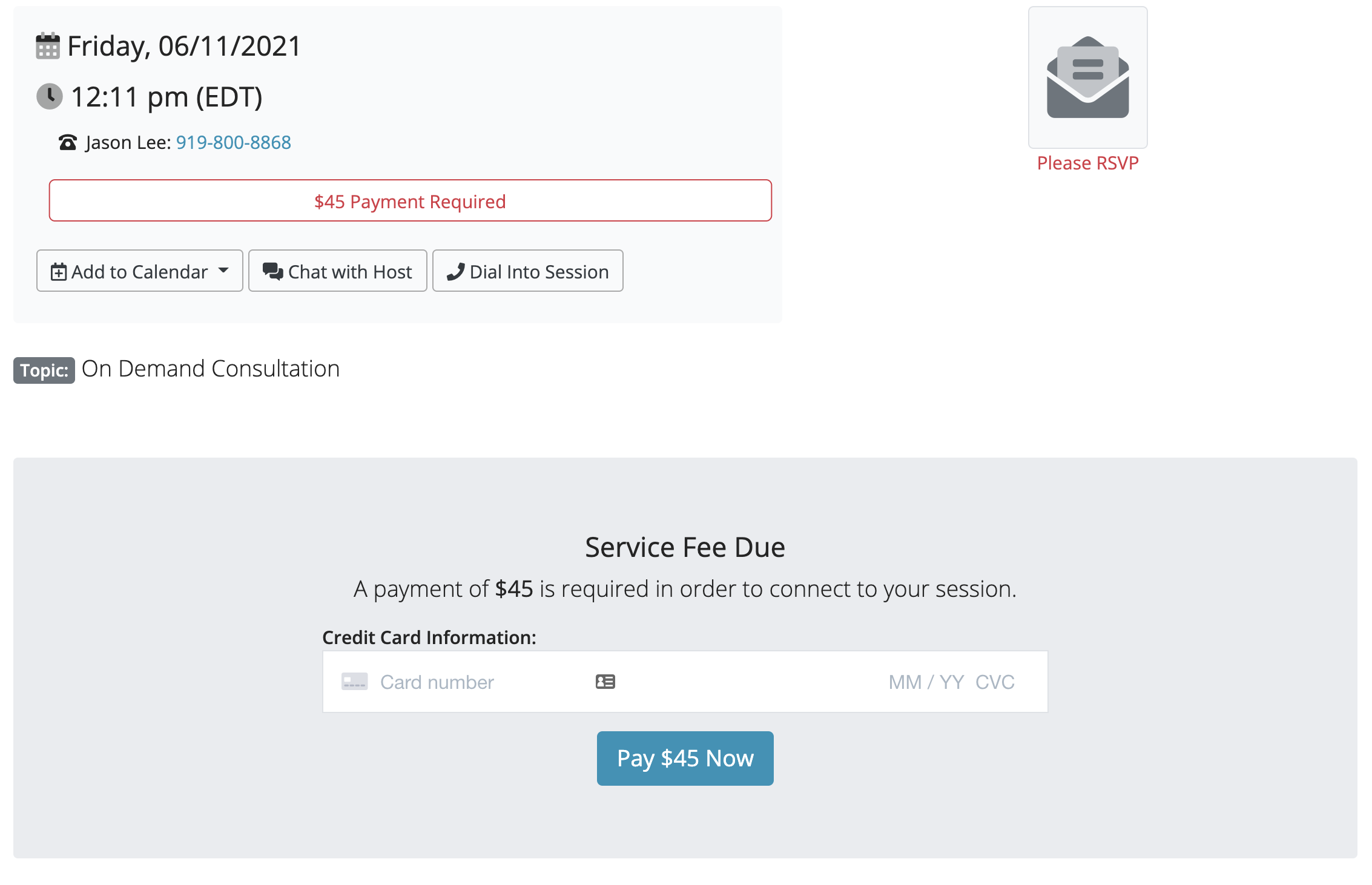 Clinician Listing
Enable potential patients to discover you by creating your own profile in our clinician directory. Add your name, a photo, a description of your service and select your practice types and locations.
Usage Analytics
Get a deep understanding of how the platform is being used and how it's impacting your business. Our analytics allow you to keep track of your session history and view overall stats from your account. Usage activity can be downloaded as a PDF and filtered by date and provider.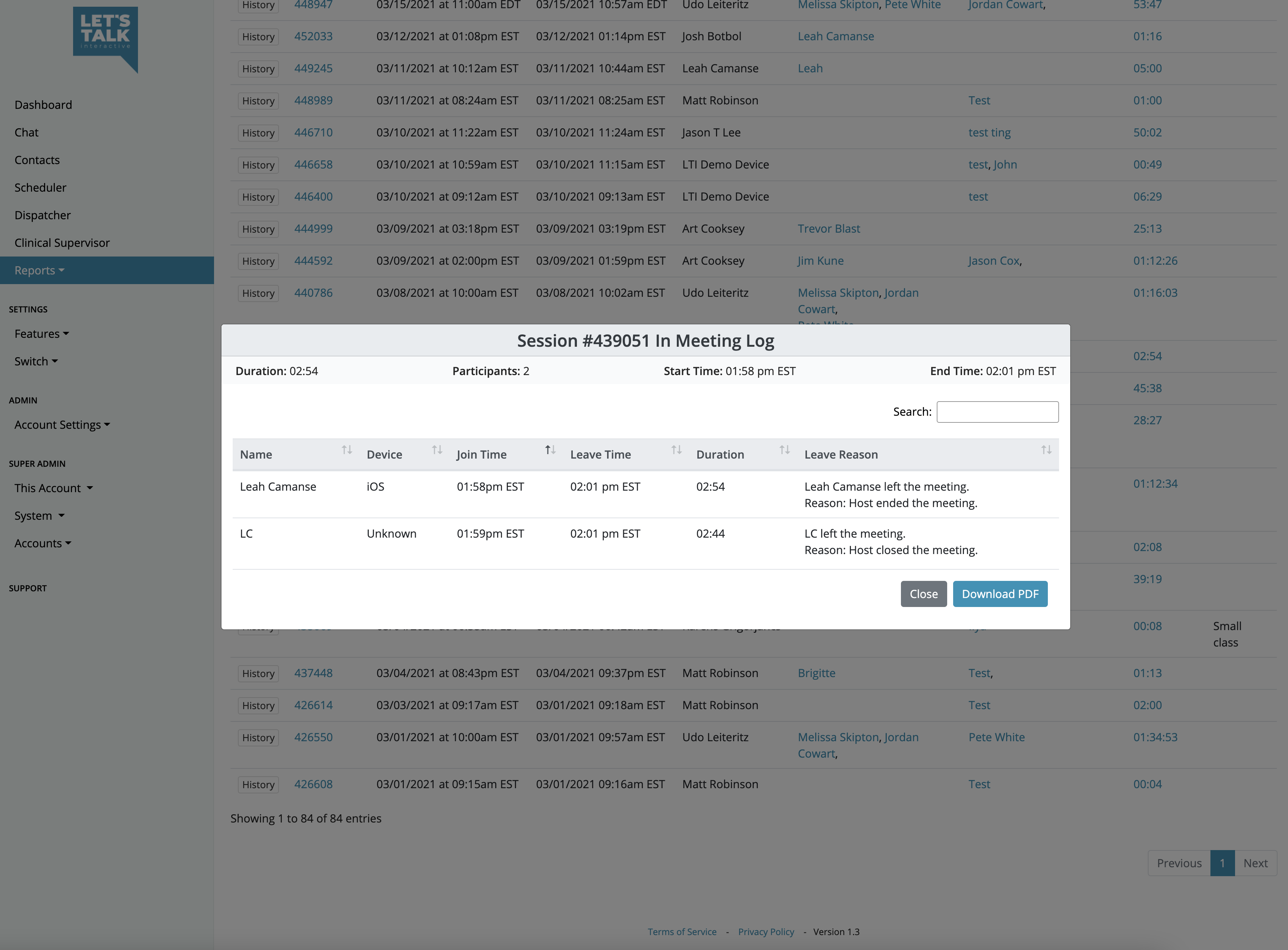 Secure Recordings
Particularly useful for research and training experiences, customers have the option of recording sessions, which are then stored in our HIPAA-compliant cloud.
The user interface is simple for retrieval and review of recordings and key moments can be bookmarked with notes added to each.
Virtual Waiting Room
Patients who accept your session invitation are brought to your Virtual Waiting Room. Here they can RSVP to the session, view custom links, fill out E-Documents, make payments and more.